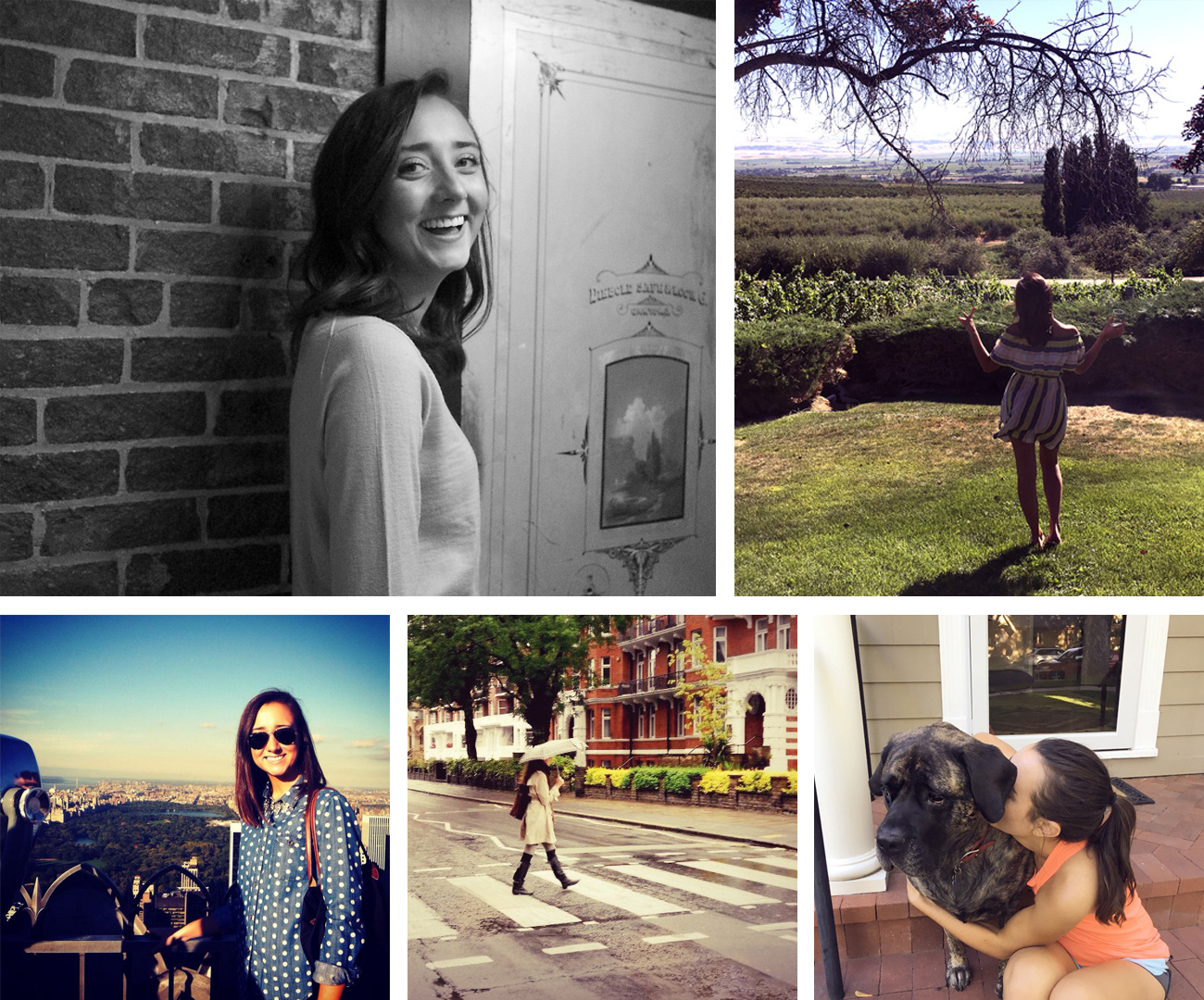 My name is Laken Bailey, iconic graphic designer in the making. I'm a Boise native and Seattle transplant, who for the past four years have been flexing my graphic design skills in advertising and marketing. My expertise ranges from illustrations to typography, Photoshop to Illustrator. I believe color matters but white space speaks volumes. I love photography but believe everything is better with an illustration.  When I'm not polishing my design skills, I enjoy attending happy hour with my buds, checking out the latest sale at Anthropologie and exploring the beautiful city of Seattle.
I do not speak another language, but have been lucky to practice my English in Italy, France, the Netherlands and several other countries. I believe firmly that I was born in the wrong decade, as I'm very drawn to the glamour of the 40s and 50s. My personal design aesthetic has always had a unique vintage style, giving today's crazy world some chic, retro elements. As elegant as that sounds, I do appreciate modern medicine, the continuing change in gender roles, and Starbucks.
For business inquiries, please email lakenelizabethbailey@gmail.com.